FUN THINGS TO DO
It's all happening in Northern Colorado!
Greeley | Loveland | Fort Collins | Windsor | Johnstown | Estes Park

First Friday Night of Art ~ Greeley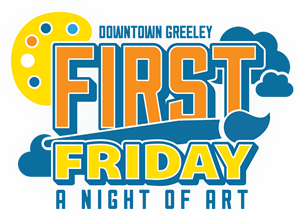 February 7, 2020
Time: 5:00 PM – 8:00 PM
Location: Downtown
Website: greeleycalendar.com
First Friday: A Night of Art is a great opportunity to visit local galleries and businesses featuring rotating artwork. Held the first Friday of each month from 5-8 pm, it is a self-guided tour and maps are available at each of the participating galleries
The Simon & Garfunkel Story ~ Greeley
February 15, 2020
Time: 7:30 PM – 10:00 PM
Location: Union Colony Civic Center
Website: greeleycalendar.com
The Simon & Garfunkel Story provides an immersive concert-style theater show chronicles the amazing journey shared by the folk-rock duo, Paul Simon and Art Garfunkel. It tells the story from their humble beginnings as Tom & Jerry to their incredible success as one of the best-selling music groups of the '60s to their dramatic split in 1970. It culminates with the famous "The Concert in Central Park" reunion in 1981 with more than half a million fans in attendance.
25th Pops and Pasta! ~ Greeley
February 29, 2020
Location: Greeley Recreation Center
Website: greeleycalendar.com
For 25 years, that Italian sausage has enticed thousands to attend this fundraiser for The Greeley Chorale Tour Fund. Once again, we'll transform one of the rooms at the Greeley Recreation Center into a stylish and "classy" cabaret. Come enjoy a chef-prepared pasta dinner, complete with dessert and wine, and cabaret-style entertainment presented by members of the Chorale in solos, duets and ensembles, as well as some numbers by the entire Chorale. We'll also have the popular Photo Booth and Wine Pull, and don't forget our incredible silent auction! The 25th Pops & Pasta is sponsored by Good Samaritan Greeley Communities and Intrinsic Financial Design Group.

The Brewlywed Game ~ Loveland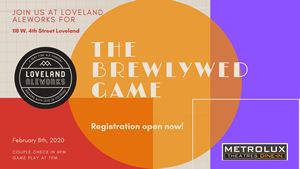 February 8, 2020
Time: 6:00 PM – 9:00 PM
Location: Loveland Aleworks
Website: visitlovelandco.org
Grab your significant other and pit yourself against other local couples to show that you both truly are the best around! In a competition among 10 couples, contestants guess how their partners answered questions with prizes for the most accurate pair.
Loveland Sweetheart Festival ~ Loveland
February 14, 2020
Time: 5:00 PM – 9:00 PM
Location: Downtown Loveland
Website: visitlovelandco.org
The Loveland Sweetheart Festival is Visit Loveland's and the Loveland Chamber's signature event taking place Feb. 14-15, 2020 in downtown Loveland. Held in the new Foundry Plaza, the festival is an extension of Loveland's 74+ year history embracing sweethearts near and far and invites families and lovers across the world to gather in downtown Loveland to celebrate valentine season with free fun for the entire family.
Shop Local Saturday ~ Loveland
February 29, 2020
Location: Downtown Loveland
Website: visitlovelandco.org
Shop Local Saturdays are EVERY LAST Saturday on the month hosted by retail shops in Downtown Loveland. Visit local retailers this day for a free gift!

3rd Annual Taco Triathlon ~ Fort Collins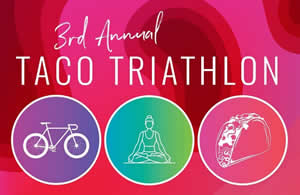 February 1, 2020
Time: 8:00 AM to 5:30 PM
Location: Foothills Shopping Center
Website: visitftcollins.com
First Friday Art Walk is a monthly self-guided walking tour that celebrates creativity, culture, and community in Downtown Fort Collins on the first Friday of each month from 6 – 9 pm. From fine to funky, First Friday Art Walk showcases a spectrum of artistic styles to entertain and engage amateurs and art aficionado of all ages, interests and backgrounds.
Vintage Valentine's Day Candlelight Tour ~ Fort Collins
February 13, 2020
Location: The Avery House
Website: visitftcollins.com
Treat yourself (and your sweetie) to a candlelight Vintage Valentine's day at the 1879 Avery House. Sip on hot chocolate while you step back in time to an earlier era via the historic artifacts, architecture and memorabilia from days gone by. Knowledgeable docents will explain several of the traditional customs of Valentine's day, such as cards, chocolates, lockets, and more. Fresh posy pin included. Proceeds from ticket sales go toward the nonprofit Poudre Landmarks Foundation's mission to preserve, restore, protect, and interpret the architectural and cultural heritage of the Fort Collins area.
Little Shop of Physics Open House ~ Fort Collins
February 29, 2020
Time: 10:00am – 4:00pm
Location: Colorado State University, Lory Student Center
Website: colostate.edu
Free and open to the public! Science fun for all ages! Every year, thousands of people flock to the Lory Student Center for a day of fun, hands-on science at the Little Shop of Physics Open House! This event is free and open to the public. It is appropriate for folks of all ages, from pre-K to gray! Along with over 300 hands-on homemade science experiments, you can check out interactive presentations and activities hosted by our Science Partner Groups from all over Colorado.

Magic Forest ~ Windsor-Severance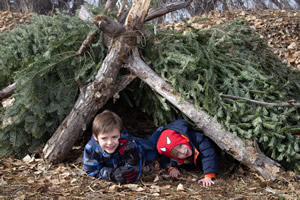 February 8, 2020
Time: Noon – 3:00 PM
Location: Eastman Park South
Website: windsorgov.com
Don't miss our nature play event of the year! We're giving recycled Christmas trees a purpose during our Magical Forest event. All ages are invited to build tree forts, giant bird feeders, nests and more. All supplies and hot cocoa will be provided.
Family Painting Pairs ~ Windsor-Severance
February 21, 2020
Time: 5:30 PM - 7:30 PM
Locations: Windsor Community Recreation Center Oak Room
Website: recreationliveshere.com
The family that paints together laughs and makes memories together! An art instructor will guide you on a painting adventure to create a beautiful, themed work of art. All supplies will be provided. The $42 fee is per pair, two painters can work on a single project together!
Family BINGO Night ~ Windsor-Severance
February 28, 2020
Time: 6:30 PM – 7:30 PM
Location: Skyview Elementary School
Website: clearviewlibrary.org
Join us for Family BINGO Night! Bring a sack dinner, and we'll provide snacks. Play BINGO, and win prizes with family and friends.

Jekyll & Hyde ~ Johnstown-Milliken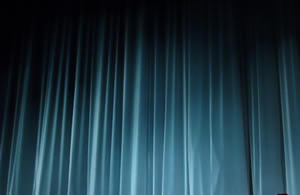 January 30 – March 29, 2020
Location: Candlelight Dinner Theater
Website: coloradocandlelight.com
Broadway's Gothic musical thriller, Jekyll & Hyde is about Dr. Henry Jekyll who accidentally creates a potion that changes him into a murderous alter ego, Edward Hyde. Jekyll must figure out a way to stop the uncontrollable violent transformations before it results in deadly consequences for his fiancée, Emma, and Lucy, a young woman who has fallen for the doctor. The soaring score features powerful and romantic songs including "This Is The Moment," "In His Eyes," Someone Like You," and "A New Life." No musical has ever held you like this!
STUCCO ~ Johnstown-Milliken
February 14, 2020
Location: Senior Center
Website: millikenco.gov
Roosevelt High School Student Council comes and engages with the senior group. Activities of all kinds including crafts.
Arepas Caribbean Food Truck @ Black Sheep ~ Johnstown-Milliken
February 21, 2020
Location: Black Sheep Eatery + Market
Website: facebook.com/events/563977091089143
Arepas, Caribbean food is coming back to Black Sheep on Fri, Feb 21 from 5-7:30pm. Enjoy a taste of the CARIBBEAN, as we dream of warmer days. Our famous mason jar margaritas will be flowing!!

Aiden Sinclair Illusions of The Passed ~ Estes Park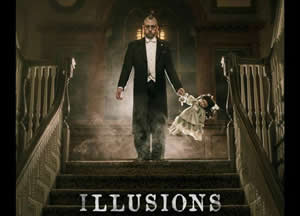 February 7-9, 2020
Location: Stanley Hotel
Website: visitestespark.com
Illusions of the Passed is a theatrical seance experience featuring an audience interactive evening of ghostly tales and ghastly illusions. Join resident apparitionist Claire Voyant, Mistress of Mentalism for an unforgettable evening of mystery as she conjures the dearly departed guests of the Stanley Hotel.
Aiden Sinclair also returns to present this haunting evening of entertainment on the limited special appearance dates listed above. This show is not recommended for those who are recently bereaved or for children under the age of ten.
Burning Heart Chili Cook Off ~ Estes Park
February 14, 2020
Location: Estes Park Events Complex
Website: visitestespark.com
Great bowls of fire…it's time for a Chili Cook Off! All are welcome to enter. Try out a new recipe or stick with the classics. Red, Green, White, Vegetarian, Turkey, Pork, Beef, Goose…All types of chili are encouraged! FREE to Enter.
Participants Bring: your chili in a crock-pot, extension cord and a serving spoon. All other items will be provided by The Barrel. Must submit your chili by 5:45pm to be considered for judging.
Patrons: $10 per attendee gets you chili samples from each participant and a chance to vote for your favorite chili, best red, best green and best vegetarian chili.
Prizes for: Chef's Choice, People's Choice, Best Vegetarian Chili, Best Green Chili, and Best Red Chili. Prizes awarded at 7:45pm
Stanley Night Live with Paul Reiser ~ Estes Park
February 29, 2020
Time: 6:00 AM – 8:30 PM
Location: The Stanley Hotel
Website: visitestespark.com
Saturday, Feb. 29th 2020- Doors 5:00 pm, Show 6:00 pm, Show End 7:30 pm. Saturday, Feb. 29th 2020- Doors 7:30 pm, Show 8:30 pm, Show End 10:00 pm. *End times may be subject to change. VIP tickets include premium seating and meet and greet with Paul Reiser.
Colorado Hot Springs ~ Fun Year Round!