Northern Colorado New Briefs
Extra, Extra Read All About It!
November 2019 | October 2019 | September 2019
November 2019
BizWest releases 2019 Economic Profile & Market Facts magazine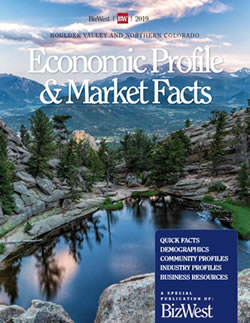 BizWest recently released their 2019 Economic Profile & Market Facts magazine. The publication introduces the region to people who are unfamiliar with the area and serves as a data bank for leaders making regional business decisions. Northern Colorado cities with a population of more than 10,000 as well as all of the major industry sectors in the region are featured in the magazine with individual profiles. Click here to view the 2019 Economic Profile & Market Facts Magazine.
Denver a top place to retire near the mountains
MSN Money recently featured great retirement destinations in each state. Factors taken into account included cost of living, residents' sense of well-being and safety, recreational opportunities, health care facility costs, median incomes and poverty rates for retirement-age residents. Of the 50 featured cities, 20 were selected as great places to retire near the mountains. Denver made the list and was noted for having a healthy and active senior population. Other highlights included economic stability, well funded transit for older adults and ample continuing care. Click here to read the complete report.
Berthoud wins Economic Development Award from IDEC
The International Economic Development Council (IEDC)'s Economic Development Awards recognize economic development programs and partnerships, marketing materials, and influential leaders throughout the world. This year, Berthoud's Business Development Department received an award for the town's commercial development brochure. The brochure provides an overiew of business opportunities in the growing community. Learn more at: berthoudeconomicdevelopment.com
October 2019
Fort Collins, Boulder top most educated rankings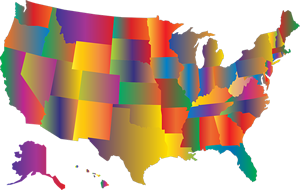 GoBankingRates recently released rankings of the most education cities in the nation and Fort Collins ranked #9 and Boulder #11. The results were based on data from the U.S. Census Bureau's American Community Survey data including examination of the percentages of residents ages 18-24 and 25+ with less than a high school degree, a high school degree or its equivalent, some college or an associate degree, and a bachelor's degree or higher. Click here to view the complete report.
Colorado clean energy industry leading job growth
According to the recently released 2019 Clean Jobs Colorado report, the state's clean energy industry hiring grew 4.8% in 2018, twice as fast as statewide employment (2.4%), and is now projected to hit 10.3% in 2019. Colorado ranks in the Top 10 states for jobs in wind, bioenergy, and overall renewable generation with 40% of all Colorado energy workers now employed in clean energy industries. Click here to view the complete 2019 Clean Jobs Colorado report.
Hotel Boulderado recognized as one of best historic hotels
Boulder's Hotel Boulderado was recently named as a finalist for the Historic Hotels of America's 2019 Awards of Excellence. The hotel opened with a Gala Ball on New Year's Eve in 1908. The five-story brick building combines Italian Renaissance and Spanish Revival architecture. Learn more at: www.boulderado.com.
September 2019
The Foundry's grand opening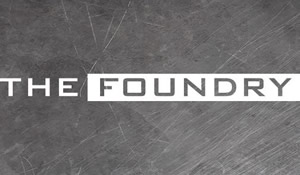 Residents, business owners and community leaders gathered in mid-August to celebrate the grand opening of The Foundry, Loveland's new downtown commercial center. The development features a MetroLux Dine-in Theatre, TownPalace Suites by Marriott Hotel, two five-story mixed-use buildings, a parking garage and public plaza to host community events. You can visit The Foundry's website and learn more at: thefoundryloveland.com.
Loveland, Fort Collins hospitals top U.S. News rankings
U.S. News and World Report recently released rankings of the best hospitals statewide. Regional hospitals topping the list include UCHealth Medical Center of the Rockies in Loveland at #7 and UCHealth Poudre Valley Hospital in Fort Collins at #11. Banner Fort Collins Medical Center and Boulder Community Health were rated as high performers in hip replacement procedures. You view the complete report at: health.usnews.com/best-hospitals/area/co
NASA partners with two regional companies
NASA recently selected Colorado Power Electronics Inc. of Fort Collins and Advanced Space Inc. of Boulder to partner on commercial space sector projects and to support future NASA missions. NASA Administrator Jim Bridenstine also recently visited the University of Colorado Boulder to tour the new, state-of-the-art CU Aerospace Engineering Sciences Building. Click here to read more about the grand opening of the new building and what the partnerships with NASA mean for future exploration of the moon, Mars and beyond.